Ready to level up your leadership?

The WELL Career Accelerator helps women clinicians and scientists in digital health get fluent in business, deliver strategic impact, and unlock their next level of leadership.


APPLY NOW
Applications are open for Winter 2023/24 cohort
Space is limited
You don't need to figure it all out on your own

Women in the WELL Career Accelerator are Directors, VPs, and rising stars who are ready to expand their impact in digital health. We've helped dozens of clinicians and scientists go from feeling stuck and sidelined to boldly claiming their place as leaders.
"I now feel more prepared to move up in my company. Joining a group of other women in health tech was incredible. I built an amazing community!"
Heather Tahler, PsyD
Maven Clinic
"The Accelerator has really helped boost my confidence as I navigate the business world. I have new language and frameworks that really help."
Laura Keyser, DPT, MPH
"We're not alone! The peer support was incredible to get in-the-moment support for challenges."
Christine May, Ph
Noom
"There are so many of us facing similar challenges. It's critical to learn from others who have been in the trenches."
Lindsay Zimmerman, PhD
UpFront Health
Not sure if the WELL Career Accelerator is right for you now?
Join our list to stay informed with WELL Career Accelerator updates.
ACCELERATOR GRADUATES COME FROM TOP DIGITAL HEALTH COMPANIES INCLUDING: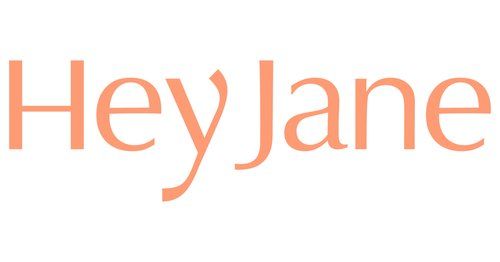 Get your voice heard by commercial and product leaders at your company 
---
Get Fluent in Business
Go from feeling intimidated and confused by all the "business speak" to confidently navigating the business side of healthcare startups. Sharpen your healthcare expertise, demystify startup business models, and get market savvy.
---
Drive Strategic Impact
Clinical and scientific leaders shouldn't be stuck on the sidelines in digital  health. 
Learn to build strong cross-functional partnerships, craft a crystal-clear strategy, and influence without authority to deliver meaningful outcomes. 
---
Build a Powerful Network
The leap to industry can leave you feeling isolated and uncertain. Connect with a community of peers and experts who understand your experience and navigate the same challenges. It's more than networking – it's finding your tribe, fueling growth, and transforming uncertainty into clarity.
How does the WELL Career Accelerator work?
Why choose the WELL Career Accelerator?

As a clinician or scientist, you chose a career in digital health because you wanted to make an impact at scale. But your training didn't prepare you to drive business decisions or influence startup stakeholders. The WELL Career Accelerator is the only program specifically designed for women in your shoes. We provide tailored training and a world-class community to help you make a meaningful impact and drive outcomes in the digital health sector.
Become a Stronger Business Leader with 8 Weeks of Focused Training
Curated Video Lessons

Our self-paced online course is created specifically for clinician and scientist leaders in digital health. Everything you need, nothing you don't.

Hands-On Tools and Frameworks

Learn to clearly articulate a business strategy, connect your work to the bottom line, and deliver your message so cross-functional stakeholders will listen.

Case Studies 

Practice new skills with Harvard Business School cases specific to digital health 

1:1 Coaching

Apply concepts to your unique situation through 1:1 sessions with Clare
Build Your Personal Board of Advisors
Connect with a cohort of fellow high-caliber clinician and scientist leaders in a supportive and confidential environment. Share wins, talk through challenges, and practice new skills with a supportive community. 
Weekly Group Coaching

 Start your journey with 8 live, weekly group sessions alongside women facing similar challenges to yours  

Monthly Masterminds

Join monthly calls with all Career Accelerator Alumnae for deeper practice, accountability, and celebrating accomplishments

Lifelong Relationships

Build meaningful connections with your cohort and the Career Accelerator Alumnae who will be with you as you take your next career steps
Join Exclusive Sessions with Accomplished Digital Health Leaders
Throughout the year, get access to candid conversations with the top executives, operators, investors, and leaders in the healthcare ecosystem.
Personal stories

Gain insights and learn from the experience of people who've been where you are



Hands-on workshops

Deepen your skills with expert-led sessions on design, strategy, product management, and more



Growing library


You can view recordings expert sessions from all prior years, and new expert sessions are added every month

The Career Accelerator is tailored for women clinicians and scientists in the digital health sector who are focused on expanding their impact as strategic business leaders and operators.

The Accelerator is perfect for you if…
You are currently in a digital health role where you can engage with cross-functional colleagues and influence decisions

You're a clinical or scientific leader ready to take on more strategic oversight and radically accelerate your digital health career

You want to gain more influence and strategic partnership with product, engineering, design, and marketing leaders

You want to challenge yourself to master and apply key business concepts

You're ready to invest time and energy applying new tools and frameworks to solve real-world challenges in your organization
Apply to the
WELL Career Accelerator
Program Details
The WELL Career Accelerator provides a full year of resources, training and community. It starts with an 8-week online business leadership program that helps clinicians and scientists level up their digital health careers.
Next cohort: Winter 23/24

Access Begins: October 9, 2023

8-Week Training: January 8 - March 1

Cost: $3250 pay-in-full (Installment payments available)
Weekly Cohort Meetings
Thursdays at 12pm ET 
January 11, 18, 25
February 1, 8, 15, 22, 29
 Membership is valid from October 2023 - January 2025 
More than 75% of Accelerator participants are fully sponsored by their employers.
Contact us to learn more about employer sponsorship.
APPLY NOW
Meet Dr. Clare Purvis
I crafted this program to create standout leaders in far less time.
I started my digital health career in a mid-level product and research role at a mental health startup. While I sometimes joined a sales call or met with investors, I mostly focused on the clinical and scientific work. My job was to make sure we made a good product with strong clinical outcomes, not to worry about the commercial stuff. Right? Besides, the business executives weren't interested in my opinion anyway. Better to keep my head down and do good work.
When that startup failed, I didn't fully understand what had gone wrong. As a clinician, I didn't have a deep understanding of the business context in which healthcare startups operate. I recognized that only by leaning in to lead in an industry context could I really deliver on my mission to help the people who use digital health products. Clinicians and scientists need to lead the healthcare revolution in full partnership with business leaders and investors. But many of us are unsure how to translate our clinical and scientific expertise into business leadership. I know I was!
In the years since that first startup job, I've worked diligently to hone my business acumen, sharpen my industry perspective, and gain greater influence in the digital health industry. I studied healthcare innovation with the world's leading experts, interviewed dozens of healthcare CEOs, investors, and founders. I've taken business school classes and Design Thinking workshops.
The concepts and tools in this program are the ones that have worked to get me from an entry-level clinician to the C-suite. Since that first mid-level role, I've held two executive leadership positions at digital health startups. I've been offered (so far) five C-level executive positions at digital health companies with valuations up to or exceeding $500M. I've been able to share my skills as an advisor and consultant to health companies around the world, and I speak about digital health on global stages. I created this program to share what I've learned about growing influence in digital health, so you don't have to spend years re-inventing the wheel.
I want to see the digital health industry achieve its promise of radically improving health at a global scale. But that won't happen without expert clinicians and scientists like you stepping into real leadership positions.
I'm excited to help make that happen!
FREQUENTLY ASKED QUESTIONS
Q: What is the time commitment?
Q: What if I miss a meeting?
Q: How long do I have access?
Q: What's included in the program?